The Caring Approach To Sustainable Weight Loss
Lose up to 10kg in 4 weeks and save money

Trusted by 500+ Customers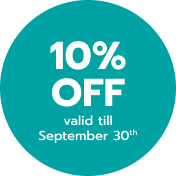 Outcomes Driven. Personalized. Continuous Support.
Human Touch
Trying to lose weight on your own is hard. Evidence shows that attempts to lose weight unsupported regularly fail because diets are hard to follow, and we end up not losing weight, get discouraged and give up trying.
Have a history of unsuccessful dieting?
Kickstart your weight loss journey with a Health Coach who will design a personalized behavior modification Weight Loss Program to induce weight loss but more importantly trigger sustainable behavioral transformation.
LOSE WEIGHT. KEEP IT OFF.
Proven Results
over
6 years

and

hundreds

of Members
Total Weight Lost by our Members
Average Yearly Weight Loss by our Members
Reduction in Body Mass Index (BMI)

Multi-Disciplinary Care Team
Health Coaches, Dietitians and Slimming Therapists

Support and Accountability
24/7 WhatsApp support. Weekly weigh-ins, measurements and photos

More You Lose. Less You Pay
AED 2499 / month
(Starting at)
Personalized coaching on diet, exercise, hydration, sleep, stress and overall emotional health with your accountability coaching team through weekly in person or online visits all pre-booked to suit your schedule.
1 hour Initial Consultation
Body Fat Measurement
Health and Lifestyle Coaching
Dietitian Support and Plan
Whatsapp Support
EMS
Fitness Plan
Slimming Therapy
Lymphatic Drainage
Ultrasonic Liposuction
Enroll NOW and get a FREE 60 minute Laser Slimming Session worth AED 495
Effective Weight Loss.
Cost and Duration Transparency
Free Initial Consultation
Determine
Cost
and
Duration
of Journey

No. of Months Set by Health Coach
Lose Weight. Save Money
More You Lose. Less You Pay


What Our Clients
Have To Say About Us
Villa 6, 367 Umm Al Sheif, PO Box 214908 Dubai, UAE
Copyright © 2023, All rights reserved. De Novu Institute LTD (Dubai Branch), MOHAP-RFKBV5CA-130123